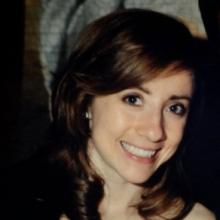 Rebekah Larsen is one of the collaborators on the ESRC IAA-funded project to develop the human rights reporting platform, The Whistle.
Rebekah graduated in 2015 with an MPhil in Technology Policy from the Judge Business School at the University of Cambridge. She will be starting a PhD in October 2015 in the Cambridge Sociology department. She has research interests centred on the societal impacts of information communication technologies. She is particularly interested in Internet policy, and the effects of relations between civil society, corporations, and governments on development of regulation. Her current focus is on digital rights, specifically those related to privacy, data protection, erasure, and access.
Rebekah graduated from the University of Pennsylvania with a degree in Science, Technology, and Society (STS). Her thesis on the historical and political development of the Internet protocols (TCP/IP) won the Society of the College prize. She spent two years working at a law firm and with a digital rights NGO in the United States prior to Cambridge.